Make your holiday shopping stress free! These are the most FUN places to tackle your Christmas shopping. You can get away and actually ENJOY shopping for unique gifts that will WOW all the folks on your list.
Every year, you try so hard to find the perfect gifts for the special folks on your list. May we suggest a new approach to your Christmas shopping? Treat yourself to a little Vermont getaway (grab those reduced winter rates) and return home relaxed with a car full of Christmas gifts, the perfect tree, AND a wreath for your door. We call it "Get  away & get it done!".
This awesome Christmas Shopping Guide will help you make it happen –
Vermont Craft Beers – You may have some craft beer lovers on your list. Don't mean to brag, but Our Vermont Craft Brewery guide will get you to some of the best (and most coveted) craft beers WORLDWIDE! Seriously! You will knock their socks off with craft beer gifts from Hill Farmstead, Alchemist Heady Topper, Lost Nation, Rock Art, von Trapp Lagers, Schilling Beer Co, Lawson's Sip Of Sunshine and SO many others. It's all right here!  You better go with an empty trunk! This is where you will find the best craft beer gifts on the planet.
Farm-Way – A VERY unique shopping experience. You MUST go here! Don't let the name fool you. This HUGE multi-building store is hard to describe, but nothing short of amazing and packed with quality merchandise of ALL sorts! Outdoor gear, footwear, clothing, housewares, decor, fabulous handcrafted jewelry, Vera Bradley gallery, pet supply gallery, even a tack room section! That's just a sampling. The epitome of one-stop shopping. Just 30 minutes away in Bradford VT. Go there, get it done!
Main Street in Littleton – Just 10 minutes away. This charming old fashioned Main Street is trimmed for Christmas and ready for you to shop, shop, shop! We have a whole guide sheet to help you explore it all. Do not miss White Mountain Canning Co, NH League of Craftsmen, Northern Lights Music Shop, Just L, Bella Funk, Shaun Terhune Gallery, North Face, Saranac Antiques, SilverWorks, Littleton Bike shop, Schilling Beer Co., Little Village Book & Toy Shop, Pentimento, Jackson Corner, Chutters, Lahouts, and many others. And remember – NO sales tax here! Make a fun day of it. Lots of fun eateries, cozy coffee houses, and craft beer tap rooms too.
The Tasters Tour – We have it all mapped out for you. Start early so that you don't miss a thing. This day trip is packed with places to shop for the flavors of VT, Cabot Cheese factory (OMG – they have SO much there), Goodrich Maple Farm (all things maple that you didn't even know existed),  Vermont Artisan Coffee & Tea covers all the coffee lovers on your gift list, Cold Hollow Cider Mill (HUGE emporium of Vermont made everything and then some). PLEASE – do NOT miss Ziemke Glassblowing for awesome beautifully crafted one-of-a-kind gifts and heavenly Laughing Moon Chocolates!!  Yes, you can visit great breweries on this trip as well (The Alchemist, von Trapp Brewery, and others). Along this route, you'll see that downtown Montpelier and Stowe village are full of very cool boutiques and shops. You can wrap up the longest Christmas shopping list on this trip alone.
Vermont Distilleries & Tasting Rooms – Again, hate to brag… but there are over 30 Vermont craft distillers offering up a wide variety of incredibly awesome, nationally acclaimed craft spirits included rums, bourbons, gins, vodkas, meads, ice ciders, and much more. We can customize a day trip leading you to all your favorites, including Barr Hill and Tom Cat gins from Caledonia Spirits, delicious Vermont Gold vodkas or No.14 Bourbon from Vermont Spirits, uniquely crafted rums from St. Johnsbury Distillers, Eden Ice Ciders, Whistlepig, Smugglers Notch Distillers, Mad River and Silo Distilleries.  Without doubt, the "Spirits Lovers" on your Holiday shopping list will be blown away by a gift from these premium distillers.   Several of these craft distilleries are right in our back yard. And you can taste it all while your there (bonus!!!). Don't forget to stock up for all your holiday parties.
Garnet Hill Outlet Store – Calling all Eileen Fisher and Garnet Hill fans. This is your bargain mecca! Just 20 minutes from Rabbit Hill Inn.  The Garnet Hill Firsts and Seconds Outlet Store is filled with overstocked and discontinued ladies fashions, kids clothing, shoes, boots, accessories, bedding, home decor,  Again, this is a tax free shopping zone! Hours are limited: Fri / Sat / Sun / Mon – 10:00 am to 4:00 pm
St. Johnsbury – As you explore the fantastic museums, explore a few fun shops including Artful Eye, Artisan's Guild,  Moose River Lake & Lodge, and the Yarn Bank.  On the way, visit the renown Dog Mountain Chapel & Gallery – fantastic and unique gifts for all the dog lovers on your list!
North Conway Village and North Conway Outlet Stores – A gorgeous drive through the White Mountains leads you to this charming village filled with fun & funky shops, galleries, and gift emporiums (our favorite is Zeb's General Store).  And then, 70 outlet stores await you the Settlers Green Outlet Village. A no sales tax zone! Be sure to pop into Stonewall Kitchens (delicious gifts there).
Tanger Outlets – Speaking of tax-free outlet shopping, this complex of 60+ great stores offers an entirely different selection of name brand stores – like Coach! So it's worth doing both, depending on what you're shopping for.
The Rocks Estates – One last thing – it's time to get the perfect, freshly cut Christmas tree (you can even cut it down yourself). This beautiful tree farm offers wonderful trees (many varieties) at a VERY affordable price!!  While you're there, check out their beautifully decorated wreaths too.  All tax-free!!!!!!
After all this awesome and affordable holiday shopping, you get to enjoy a relaxing and romantic escape. Cozy up by your fireplace, soak in your double whirlpool tub, and enjoy fine cuisine.  So, while everyone else is stuck in crowded stores & traffic jams…you return home relaxed and ready for the holidays. You don't even have to stress out that online deliveries will arrive in time.
Book your visit now and "Get away & get it done!"   Merry merry to all!!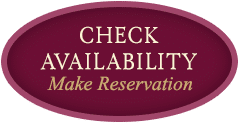 Photo credit to: WGC photography