This Maple Bourbon Vinaigrette recipe is a winner!
You'll want to put this Maple Bourbon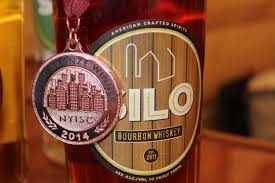 Vinaigrette on every thing – salads, vegetables, side dishes, meat entrees, even hearty sandwiches! This easy and versatile maple bourbon vinaigrette recipe  will surely become one of your fav go-to recipes. It's great warm or cold.
Ingredients:  Yield = 1/2 cup
1/4 cup bourbon
1/4 cup maple syrup (the real stuff)
1/2 tsp black pepper
1 tsp chopped garlic
2 tsp chopped shallots
1 tsp Dijon mustard
1/4 cup cider vinegar
2/3 cup canola oil
1 Tbsp canola oil
1 tsp salt
Method:
In a sauce pan, heat Tbsp of canola oil, add shallots and garlic.
Saute until tender but with minimal color
Remove pan from heat and add bourbon
Return to heat, flame, and cook until flame subsides (now the alcohol is cooked off)
Remove from heat. Pour contents of pan into blender. Add all remaining ingredients in blender. Blend to emulsify.
This vinaigrette can be used warm or cold. Use on salads, side dishes, and meat entrees.
BONUS: Check out our online recipe files for more terrific recipes from the Rabbit Hill Inn kitchen. Use the search box for specific interests.