Dog Mountain Outdoor Concert Series begins on July 9th, 2019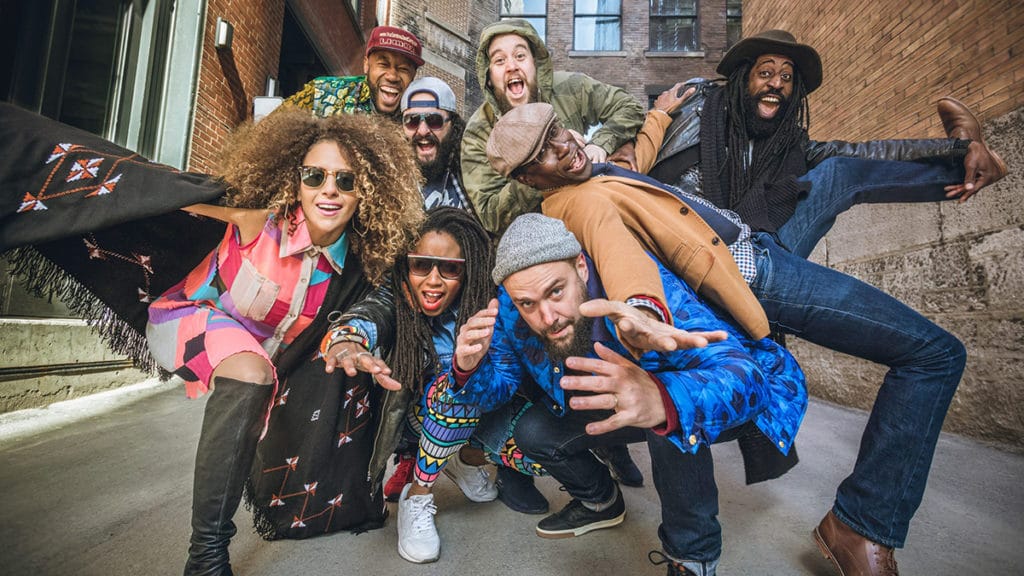 Sunday July 9, begins the first of 12 FREE weekly outdoor concerts to be held on the scenic landscape of Dog Mountain in St. Johnsbury. The wonderful and eclectic sounds of the 2019 Levitt AMP Music Series will soon fill the air in St. Johnsbury Vermont. A wide range of music from terrific artists from around the US, Scotland, New Zealand, Brazil, Ireland, and Canada, will be performed in this lovely country setting.
This 12 week St. Johnsbury Vermont outdoor music series at Dog Mountain will be a first of its kind in the area.  Grab a blanket or your lawn chairs and head on over to the free concerts at Dog Mountain. Yes, these concert performances are pet friendly.  This wonderful Northeast Kingdom summer concert series was made possible by the Levitt Foundation and Catamount Arts.
What you need to know about the Dog Mountain concert series:
Concert Schedule: Concerts will be held every Sunday, starting July 9th.
For concert schedule updates due to weather, please visit Catamount Arts' website or Facebook page
Time: All concerts are scheduled 4 pm – 7 pm
Location: All concerts will be held at Dog Mountain, 143 Parks Road,  St.Johnsbury,  Vermont (just 10 minutes from Rabbit Hill Inn)
Admission: FREE
Performance Schedule of Levitt AMP St. Johnsbury Music Series at Dog Mountain concerts:
 SUNDAY, JULY 14, 2019 AT 4PM

Peter Karp Band – Peter Karp is a renowned blues rock fixture worldwide, known for his fiery brand of "soul-influenced Americana-blues-rock" and recent collaborations with The Rolling Stones' guitarist Mick Taylor. LEARN MORE

 SUNDAY, JULY 21, 2019 AT 4PM

Albannach w/ DidgeriGroove – From Glasgow, Scotland. Very high energy & exciting approach to percussion and Celtic music. Not your typical bagpipe & drum band.  LEARN MORE

 SUNDAY, JULY 28, 2019 AT 4PM

B2WINS – An extraordinary experience from Rio de Janiero. B2wins is short for Brazilian Twins.  They are high energy and captivating with their unique sound. A hybrid mix of a rock concert, jam session, dance party, and stand-up comedy.  LEARN MORE

 SUNDAY, AUGUST 04, 2019 AT 4PM

Ward Hayden & The Outliers – A mix of old school country, early rock 'n' roll, blues, and country rock. Terrific Boston – based band who is well known in the USA as well as abroad. LEARN MORE

 SUNDAY, AUGUST 11, 2019 AT 4PM

Realta – Uplifting Irish dance music performed by young, dynamic musicians on traditional instruments including the uilleann pipes, bouzouki, whistles, flute, banjo and bodhran.  LEARN MORE

 SUNDAY, AUGUST 18, 2019 AT 4PM

Mama Mihirangi & the Mareikura – A unique production from New Zealand. Indigenous earthy cultural music & dance with live loops, expressive emotional traditional and contemporary dance and instruments with spiritual beats & deep base. A combination of soulful beats, storytelling and traditional dance into a spellbinding world music experience.   LEARN MORE

SUNDAY, AUGUST 25, 2019 AT 4PM

LA MISA NEGRA – Hailing from Oakland, Calif., this 7-piece powerhouse delivers an electrifying blend of heavyweight cumbia and high-energy, Afro-Latin music to create infectious dance grooves with punk rock energy. LEARN MORE

SUNDAY, SEPTEMBER 08, 2019 AT 4PM

BARIKA & DABY TOURE – Enjoy an evening of West African sounds with six-piece band Barika's funky, instrumental-laden soundscapes and singer-songwriter Daby Toure's catchy, soulful pop songs.   LEARN MORE

 SUNDAY, SEPTEMBER 15, 2019 AT 4PM

DURHAM COUNTY POETS – Highlighted by frontman Kevin Harvey's soulful, bluesy vocals, Durham County Poets is a folk roots band with seasoned musicians who have an easy rapport on stage and an eclectic, laid-back style. LEARN MORE

SUNDAY, SEPTEMBER 22, 2019 AT 4PM
NOMADIC MASSIVE – Montreal-based global hip-hop supergroup Nomadic Massive raps and sings in English, French, Creole, Spanish and Arabic, spreading its musical message of positivity and unity through its engaging, high-energy performances. LEARN MORE
Come and enjoy this incredible FREE concert series at Dog Mountain. Better yet, make a special night of it and stay overnight. Rabbit Hill Inn and Fine Restaurant is just 10 minutes away from Dog Mountain in St. Johnsbury.