This Rhubarb Custard from the Rabbit Hill Inn recipe files will not disappoint!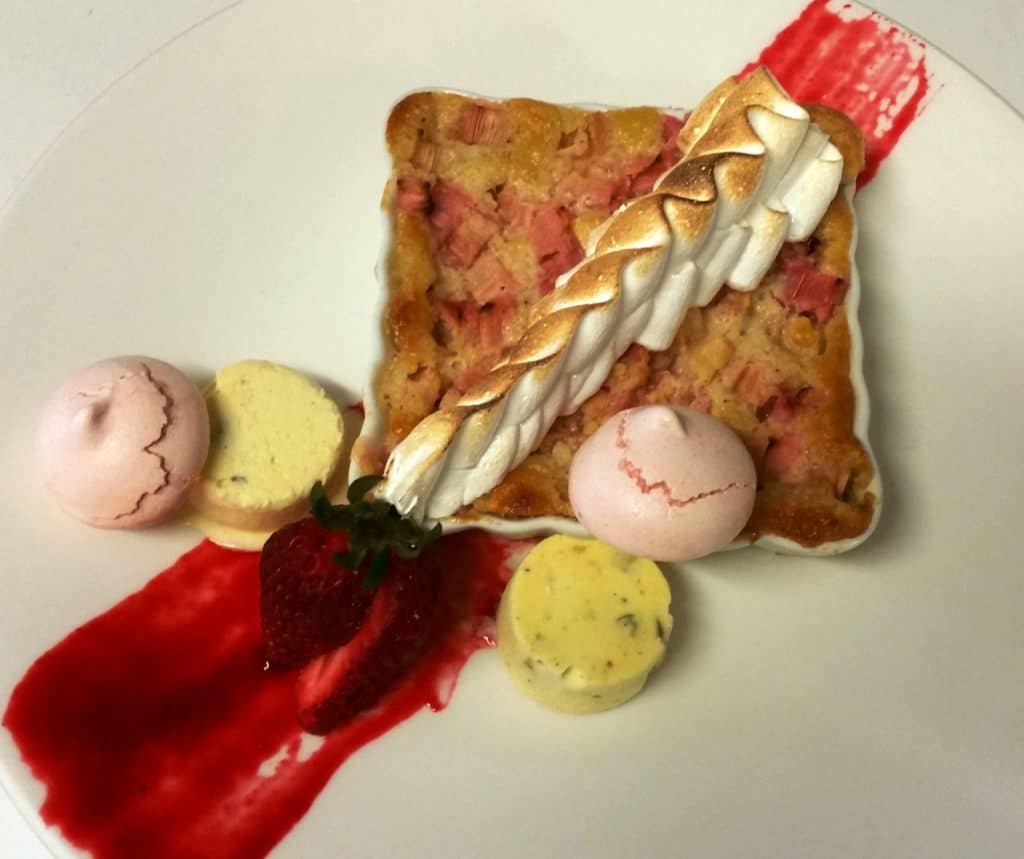 When rhubarb season hits, everyone is searching for new rhubarb recipes. This custard recipe should make the top of your list. It can easily be converted to a dairy free dessert by using an alternative milk (such as almond milk).
You're just 7 ingredients and 3 steps away from enjoying this easy and delicious rhubarb custard.
Serve with your favorite ice cream, or a simple fresh whipped cream and berries. Consider jazzing it up with a fruit coulis on the plate and topped with  meringue.
Preparation Note:
You will need a buttered 9″ glass pie plate or 6-8 individual shallow ramekins (depends on size) 
Ingredients for the Rhubarb Custard:
4 cups rhubarb diced
1/4 cup milk (or almond milk for dairy free version)
1 1/2 cups sugar
3 large egg yolks
1/2 cup all purpose flour
3/4 tsp nutmeg
1 tsp fresh grated orange rind
Method for Rhubarb Custard:

In a large bowl, combine milk, sugar, yolks, flour, nutmeg, and orange rind. Beat well. Then toss in rhubarb.
Pour into the buttered glass pie plate or individual ramekins
Bake in a water bath at 350 degrees for 30 minutes.
Cool.
This rhubarb custard will last 4-5 days in the refrigerator. Reality is, it will disappear in a blink. It's THAT good. Enjoy.


BONUS: Check out our online recipe files for more terrific recipes from the Rabbit Hill Inn kitchen. Use the search box for specific interests.