Newport Beebe Spur Bike Path and Rail Trail in Newport Vermont
The Newport Beebe Spur Bike Path is a terrific bike path that runs about 3.8 miles along the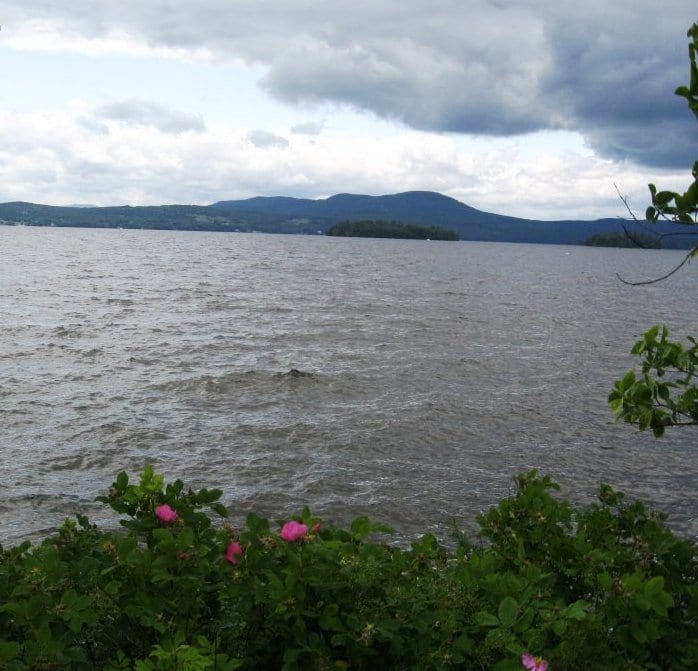 beautiful shores of Lake Memphremagogg. This outstanding Vermont bike path rail trail is a 45 minute drive from Rabbit Hill Inn. It's a great, relatively easy 1/2 day bike trip. It is also a wonderful walking trail.
What you need to know about the Newport Beebe Bike Path / Rail Trail:
Parking: Park at North Country Orthopedics -189 Prouty Drive, Newport Vermont. Follow signs to find the parking area for trail use.  Although this area is quite safe, place valuables out of sight in the trunk of your car.   
Terrain: This bike path is 3.8 mile one-way, relatively level, hard packed gravel surface. Mountain bikes are recommended. But road and hybrid bikes do fairly well on this trail. This flat bike trail is considered an easy bike ride.
Views: Fantastic views of Lake Memphremagogg and the Green Mountains. You will pass through some wetlands and wildflower fields.
Trip option: If you wish to expand your journey, less than two miles from the end of the Beebe Rail Trail, you can cross the Canadian border to Quebec's Tomifobia Nature Trail. This is a 22 mile rail trail leading you to Ayers Cliff and the grand Lake Massawippi.
To reach the U.S./Canadian border: from the trail's northern end, turn right at the T-intersection onto N. Derby Road and follow the gently rolling roadway for 1.5 miles to its end; there, you will see the border crossing on the left. ** Note that you will need a passport to enter Canada.
Across Vermont, old rail trails are being converted into fantastic biking and walking trails. They are even popular in winter for snowshoeing and winter walking. There are other rail trails to explore near Rabbit Hill Inn, such as the Lamoille Valley Rail Trail.