Rated #1 Best Resort Hotel in the Northeast and #3 TOP Resort Hotel in the USA (for the 2nd year in a row), and also ranked #39 of the TOP 100 Hotels in the World.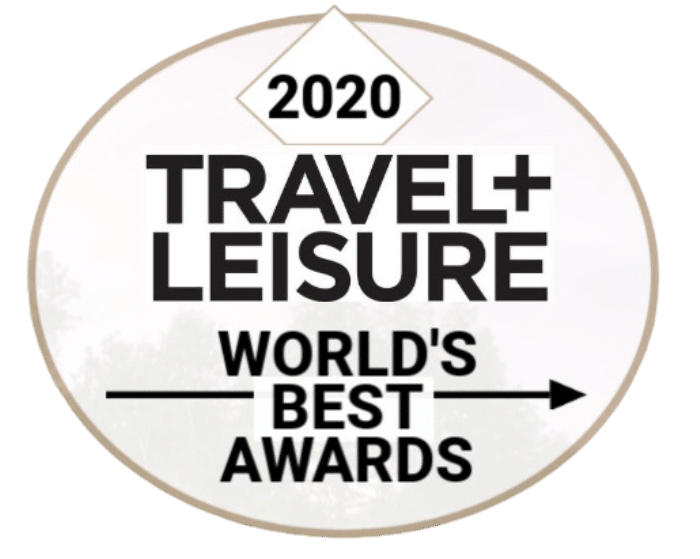 Rabbit Hill Inn has just been crowned by Travel+Leisure Magazine as the #1 Best Resort Hotel in the Northeast, #3 Best Resort Hotel in the Continental United States, and #39 Best Resort Hotel in the world – in the publication's 2020 World's Best Awards. The rankings are a result of T+L's annual readers survey in which hotels around the world are rated on a variety of characteristics including facilities, location, service, food, value, and overall guest experience.
This is the second year in a row that this luxury inn hidden in the Northeast Kingdom of Vermont has   received the prestigious top position with an impressive score of 96.69. Rabbit Hill Inn took its place among the most luxurious hotels and exclusive getaway destinations around the globe.
"We are speechless!", said innkeeper, Leslie Mulcahy. "To rank so high on the T+L World's Best Awards list for a second time is incredible and extremely humbling.  This is a most significant honor in the travel industry. And to be in the company of the most exclusive resort hotels in the most exotic of locations like Bali, Tanzania, Istanbul, Dubai, and Asia is truly mind-blowing!"
"Knowing that our score comes exclusively from guests who took the time to rate their experience brings us the biggest satisfaction. And we are deeply grateful to our amazing staff who are committed to consistently providing our extraordinary guest experience, brilliant cuisine, and exceptional service with warmth and sincerity" said Brian Mulcahy, co-owner of the Rabbit Hill Inn.
Travel+Leisure World's Best Awards are considered among the most significant accolades in travel. Inclusion on this list is a world-renowned mark of excellence for travel and hospitality companies globally. The award honors the finest travel experiences in the world selected by Travel+Leisure's global readership of discerning travelers. Over 300,000 readers participate in the annual survey.
The Travel+Leisure World's Best Awards, now in its 25th year, is a leading barometer of the places and companies that satisfy some of the most passionate and discerning travelers. "I'm proud to celebrate all of the honorees recognized by our readers in this 25th edition of the Travel+Leisure World's Best Awards." said Travel+Leisure Editor in Chief, Jacqui Gifford. "These remarkable brands and destinations inspire us all to get out there and explore by providing singular experiences—experiences that reinforce the idea that travel, at its core, has the ability to open hearts and shape minds. To be a force for good. As the world begins to open up again, these comprehensive lists are the ultimate resource for planning your next getaway when the time is right," added Gifford.
The 2020 World's Best Awards lists, as well as survey methodology, are currently featured on www.travelandleisure.com/worldsbest and will appear in the August issue of the magazine.
About Rabbit Hill Inn:  This 19-room full-service Vermont bed & breakfast inn offers luxe accommodations, plentiful high-end amenities, and a AAA Four Diamond-rated restaurant.   Guests experience outstanding seasonal farm-to-table cuisine at breakfast, afternoon tea, and dinner.  Stellar service and unparalleled hospitality are the cornerstones of its success. Spacious common spaces and the cozy Irish-style pub featuring local craft beers and a full bar are popular gathering spots for guests.  The Inn sits on 15 acres of trails and lush countryside facing the nearby White Mountains of New Hampshire, with a near-endless variety of activities year-round. Everything from adventurous fun and outdoor pursuits, to local brewery tours, shopping, and relaxing in-room massage are all possible here.
For more information on the Rabbit Hill Inn's guest accommodations, restaurant, and things to do, along with a lively blog with regular updates, visit www.RabbitHillInn.com or call (802) 748-5168.
Photos and interviews with owners available upon request.