Festival of Farmhouse Ales – August 3, 2019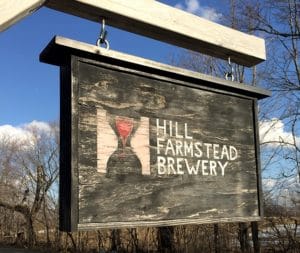 This incredibly amazing Hill Farmstead craft beer festival is what craft beer lovers dream about. In addition to tasting a great selection of Hill Farmstead ales, you'll be introduced to a wide variety of guest brewers offering impressive and unique beers and ciders. This year's line up is fantastic!  Add to all that, live music and good food in a stunning mountain setting. This is the Festival of Farmhouse Ales in Greensboro Vermont.
Important things you need to know about the Festival of Farmhouse Ales:  
When: August 3rd 2019  Rain or shine
Time: 12 – 4 pm
Where: 403 Hill Road, Greensboro VT 05842
 Click here for directions to Hill Farmstead Brewery (you're going to need them)
How to get tickets to the Festival of Farmhouse Ales:  Be aware, tickets are hard to get. Tickets are limited and sold through a lottery system. First, you must register for a chance for a ticket.  Online registration opens on May 6th at 8:00 am and closes on May 13th at 12:00 midnight.   Names are drawn randomly by TicketsToday. If you luck out, you will be notified by email.  Two ticket maximum per purchase. Click here to register for tickets  
Ticket Price – $100 plus $10 tax /service fees (includes beer tastings & tasting glass). You also get a DD ticket for your designated driver (includes non-alcoholic beverages). Designated Driver is MANDATORY to get into the beer festival.
This is a strict rule – You will not get in without a DD – no exceptions.
Food vendors will be onsite. Food is not included in the ticket price.
No dogs allowed
Parking:  Parking can be tight. Carpooling is encouraged
One last thing: If rain is in the forecast, bring gear. Especially waterproof footwear. It can get muddy in some areas. Insect repellent is a good idea.
Make this beer festival fun even more awesome! After you have enjoyed the festivities, treat yourself to a terrific dinner and relaxing stay at the Rabbit Hill Inn (less than an hour from Hill Farmstead Brewery).  Even better, make it a real getaway. Stay a few nights. There is so much to do and see here. And yes, we have great Vermont craft beers on tap in our onsite pub!   Cheers!