Have you hiked Owl's Head yet?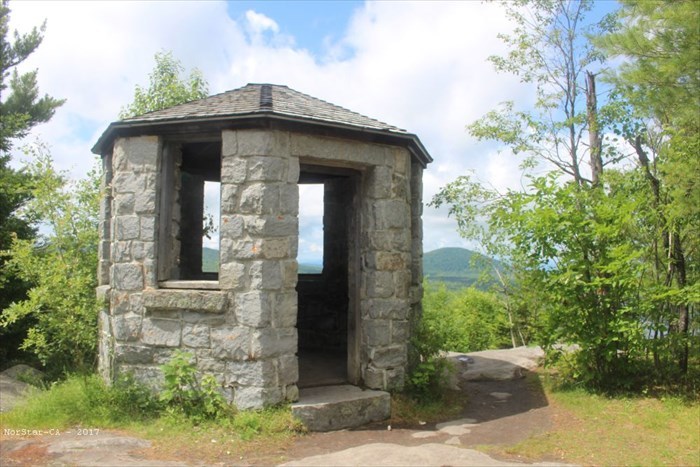 We love short hiking trails with jaw dropping views. The Owl's Head Trail, in Groton State Forest, does not disappoint. Be sure to check out the historic octagonal stone fire tower at the summit. Lucky for us, Groton State Forest (in Peacham Vermont) is only 40 minutes away.
As a side note: This amazing and enormous state forest is home to seven state parks and eight lakes and pond. The trail options are many. And there is so much more to do and explore here.
Trail Details for Owls Head, Groton State Forest, Peacham Vermont
Level: Easy    Distance: 3.6 miles round trip (approx 1.5 hrs)
Location: 4239 VT-232, Marshfield/Peacham, VT
State Park Fee: $4.00 per person  
Owls Head Trail begins on the road between New Discovery State Park and the Osmore Pond scenic picnic area.  There is a second parking area closer to the summit, at the end of Lanesboro Rd. This 1.5 hour trail leads you to a breathtaking scenic vista of Lake Groton, Kettle Pond, and the glorious Green Mountains. The trail bypasses a swampy area and takes you to a parking area at the end of the road. The trail to the summit bears to the left, following the rock steps and path built back in the 1930s.
PRO TIP: Order a delicious Rabbit Hill Inn picnic to take along with you.