3/13/20: Unfortunately, Mar. 2020 Vermont Maple Open House Weekend has been cancelled as a cautious measure to help prevent spread of COVID-19 virus 🙁 🙁 
*********************************************************************************************** 
Plan now! Don't miss it! March is maple sugaring time. Come to Vermont Maple Open House weekend! Vermont maple syrup makers open their sugar houses to the public March 21 & 22, 2020.
Several nearby Vermont maple farms are waiting for you! Watch the boiling in action, taste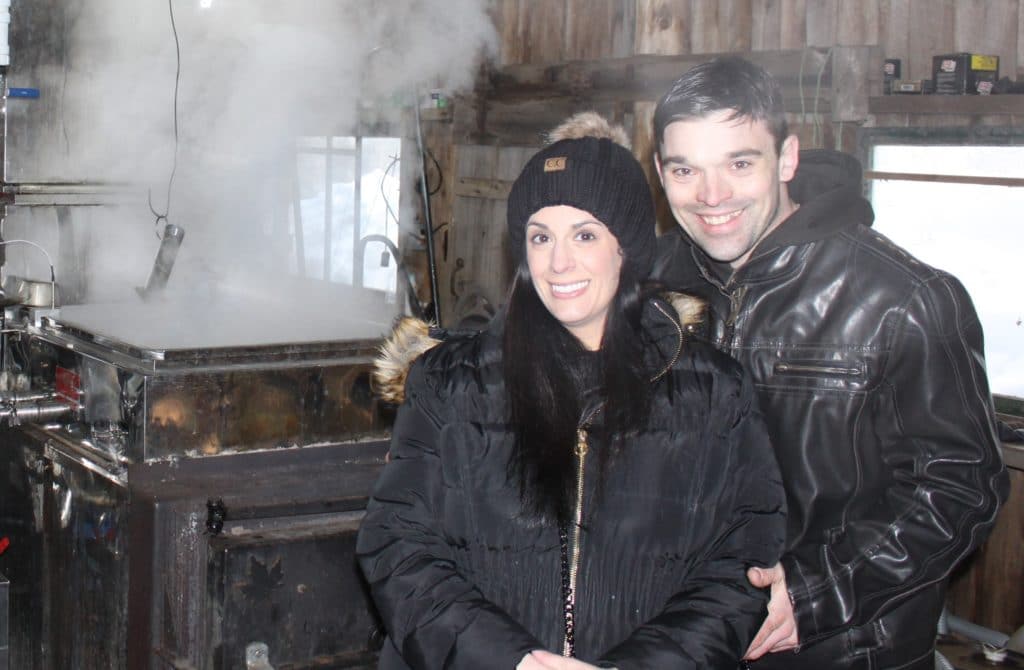 all the grades of syrup. But that's not all. Taste maple everything, including sugar-on-snow, maple donuts, maple candy, maple cream, and my personal favorite – maple ice cream!! Learn all about the process that produces this liquid gold.
It's not too late to book your visit. When you get here, we'll map out a route just for you. If you desire, we can even get you to distilleries and breweries for maple spirits and craft beers. Yes, that's what we said – maple booze! You're going to need some serious trunk space for this trip. You are going home with the mother lode!
When you return to Rabbit Hill Inn, there will be plenty of maple goodness waiting for you. From afternoon sweets, to breakfasts featuring local Vermont maple syrup. Or may we interest you in a maple martini or a Maple Manhattan?
Don't miss out on this. It only happens in late March. And don't be surprised if you smell the sweet maple aroma in the air. Drive away from the typical stuffy city air for the clean crisp sweet air of Vermont. It just doesn't get sweeter than this.
Where to go to for Vermont Maple Open House Weekend?
Here is a map of all the participating Vermont maple sugar farms and sugar houses.
Participating Vermont Maple Sugar Houses are everywhere!!! Many are conveniently close to Rabbit Hill Inn.
Plan your getaway now. March 21 & 22 2020.