TRAVEL + LEISURE 2020 WORLD'S BEST AWARDS
We are pleased to share that Rabbit Hill Inn is once again on the ballot for Travel +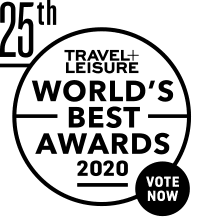 Leisure's World's Best Awards. Now through March 2, 2020, you can vote for your favorite hotels and travel experiences.
Last year, Rabbit Hill Inn was voted as No.1 Hotel in the Northeast, #3 in the US, and #27 in the world. Rated among so many wonderful places worldwide, we are honored to be in such great company!
Please take a moment and Cast your vote for Rabbit Hill Inn today!