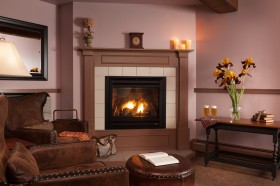 Maybe it's time to re-think your typical holiday routine. Stop going crazy at the crowded malls and outlet stores, looking at the same old boring stuff.   Consider dashing away for a few relaxing nights to Rabbit Hill Inn and return home with a sleigh full of unique affordable holiday gifts.  We can help you pull this off!  Our Top Ten Best Places to Christmas Shop will guide you some of the most fun and unusual stores.  Imagine going away for romantic escape and return home ready for the holidays.  Oh, and our discounted midweek winter rates are too good to pass up.
1. Farm-Way in Bradford VT (Just 30 minutes from Rabbit Hill Inn): Farm-Way is a legendary shopping experience.  You can do ALL your holiday shopping right here — snowshoes, kayaks, saddles, hunting and camping equipment, gardening supplies, pet stuff, gifts, jewelry, and a Vera Bradley showroom.  You'll love the enormous shoe department, Farm-Way's Boot Hill, with over 20,000 pairs of boots and shoes (Dansko, Uggs, Frye).  And there is clothing for everyone (North Face, Patagonia, Mountain Hardware, Carhartt, Filson, Columbia, Horny Toad, Levis, Browning Pendleton, Prana). Unique giftware, kitchenware, glassware,  stained glass, decorative home décor,  lighting, furniture… is all in this one incredible store.  It's unbelievable!!  Open 8:30-5:30, Friday nights till 8PM, closed Sundays.
2. The Artful Eye and the Northeast Kingdom Artisans Guild in St. Johnsbury VT (Just 15 minutes away): Two fun and funky stores offering locally made quality art, crafts, jewelry, home décor, funky antiques, and other quirky items.  Looking for a neat one-of-a-kind gift? You'll find it here. Open Mon-Fri 10:00 am – 6:00 pm. Sat 10:00 – 5:00pm. Sun 12 – 4:00 pm. Artful Eye closed Wednesdays.
3.  Fiddleheads in Littleton NH (Just 15 minutes away):  Fiddleheads is a whimsical shop filled with unique high quality crafted items including  pottery, glasswork, textiles, leather, wood crafts, photography, original art, fashion accessories, jewelry and home décor. Open 10:00 am – 5:00 pm. Closed Sundays. ** Bonus – no sales tax in NH)
4. Our Local Craft Breweries can take care of all the craft beer lovers on your list.  Visit several while you are here – Hill Farmstead Brewery, Rock Art Brewery, Lost Nation Brewing, Trapp Lager Brewery, Trout River Brewery. And maybe pick up some coveted Heady Topper Beer  for the holidays.  Vermont Craft beers are a great Christmas gift idea! And you can take some home for your holiday celebrations too.
5. New Hampshire State Liquor and Wine Outlets (closest is 15 minutes from Rabbit Hill Inn). In case you haven't heard, people travel from several other states to purchase their liquor and wine at these outlet stores. You'll be blown away by the great selections and awesome prices!
6. Simon The Tanner in Lancaster VT or Island Pond VT.  Two great stores packed with high quality name brand products at surprisingly affordable prices. Clothing, footwear, outdoor gear, and neat local products.  Closed Saturdays.
7. Garnet Hill Firsts & Seconds Outlet Store in Franconia NH (Just 20 minutes away).  Are you a fan of the popular Garnet Hill catalog?  This is an excellent resource for women and children's apparel, bedding, and home decor. The Garnet Hill Outlet offers overstocks and discontinued items at a savings of up to 75% of the original catalog prices.  Heads up – Open weekends only – Fri, Sat, Sun 10:00 am – 4:00 pm.
8. Goodrich Maple Farm and the Northeast Kingdom Tasting Center. Give the gift of liquid gold (VT maple syrup) and tons of other heavenly maple products. These two shopping hot spots offer the best of the best that VT has to offer, including awesome spirits such as Dunc's Mills Maple Rum, Eden Ice Cider, Artesano Meads, Vermont Spirits Maple Vodkas, and the list goes on and on.
9. Got any bakers and cooks to shop for?  First, we're sending you to King Arthur Flour (we call it the Mother Ship) in Norwich VT.  EVERYTHING is there for the baker on your list.  Also consider Duck Soup in Littleton NH…  a well-stocked kitchen and gift boutique that will fulfill all your culinary gift needs. And they have a lovely Christmas decor department too.
10. Last stop – Rocks Estate Christmas Tree Farm or Finnegans Fine Firs Tree Farm in Bethlehem NH.  Choose a perfect freshly cut tree.  They'll gladly wrap it and secure it on your car for the ride home.  Grab a lovely wreath while your there.
Still have a few on your list that deserve an extra special gift?  A Rabbit Hill Inn gift certificate might be the perfect match (available in any denomination).  Who wouldn't love to get away to Rabbit Hill Inn?
Mission accomplished!  You got away during the most hectic time of year.  And your sleigh is full of awesome gifts. You are DONE!!!
If you wish, we can help you treat yourself to a few extra-special touches – candlelit dinners, romantic private horse-drawn sleigh ride,  in-room massage, and much more.  Check availability here or call anytime (802) 748-5168.