Kingdom Trails in East Burke Vermont – Best Mountain Bike Trails in the North America! We're so lucky to be so close to the most awesome biking trails.
Bike Magazine named Vermont's Kingdom Trails as the "BEST mountain biking trail network in North America!"  More than 100 miles of thoughtfully designed and carefully maintained multi-use recreational trails offering a perfect mountain bike trail experience for every level of biker.
Terrain varies from easy country roads to challenging single track trails. Ride along fern-covered woods, fun berms, wooden plank bridges, and jumps if you wish to add more thrills. Expect mind blowing scenery, panoramic views of countryside and Willoughby Gap. Click here to get a close-up look at the Kingdom Trails current trail map.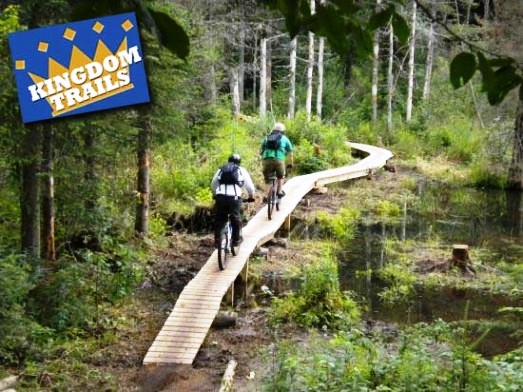 Begin by purchasing a day pass ($15) at the Kingdom Trails Welcome Center at 478 VT Rt 114, East Burke.
TIP: You will get a great trail map. Feel free to ask the fine folks there to mark a trail that best suits your comfort level.
You don't even need to bring your bike!  You can rent everything you need (protective
gear and all) from East Burke Sports or Village Sports Trailside Rental Shop, located right at the base of the trail network.
Rabbit Hill Inn is only 25 minutes away from this mountain biking mecca. The Kingdom Trails at Burke Mountain is a "secret" that over 50,000 bikers enjoy every year. Take a look for yourself…
May thru October – Go to the Kingdom Trails Welcome center. 478 VT. Route 114, East Burke VT.  Open Sat – Thurs 8am – 5pm, Fri 8am – 6 pm
December thru April – Go to the Nordic Adventure Center & Fat Biking. Go to 2059 Darling Hill Road, Lyndonville VT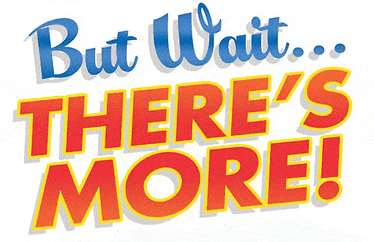 For MORE biking adventure options – check out the nearby Burke Mountain Bike Park  (open late May -Oct). Experience more wild and challenging bike terrain with 3 downhill ski trails used for awesome biking, starting at the summit of Burke Mountain. The Burke Bike Park is a gravity downhill trail system accessed by the Sherburne Express High Speed Quad. You (and your bike) take the lift to the summit OR take the summit shuttle. From the top of the lift, you can access singletrack and slope style trails.
** Please note: These trails are rated for intermediate to advanced level.
Burke Mountain Bike Park hours, ticket prices, and further details are here. 
You're anxious to get on that bike, aren't you? You're chomping at the bit to blaze a new trail.  We totally get that. So why not bike the best trails you'll ever find? What are you waiting for?  Head for the Kingdom Trails in Burke Vermont. The best mountain biking trails in North America are waiting for you.
Remember – Kingdom Trails is alive in winter too! The BEST winter fat biking, plus snowshoeing and cross-country skiing.
When visiting the Kingdom Trails, make it a real Vermont getaway experience. Book a stay at Rabbit Hill Inn. Check out the Rabbit Hill Inn Kingdom Trails Biking Package here.