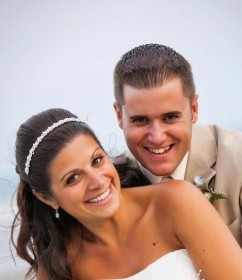 Sorry hotels… clearly, the inn or bed and breakfast experience is exactly what the next generation of travelers are craving.  According to a recent study by global hotel consultancy HVS London (and many studies prior),  the new breed of guests wants exactly what Rabbit Hill Inn is all about.  We hate to gloat, but their travel desires describe the Rabbit Hill Inn experience to a tee.
Here's the nutshell of what the study revealed…
'A New Breed of Traveler', says the impact of rising affluence, globalization and technology has led to modern hotel guests valuing experiences and the feeling of 'being connected' over traditional hotel luxuries.
"… many hotels still consist of the same in-room amenities, the same heavy curtains, the same check-in process, and the same small desk. This is no longer a place where the modern-day traveler feels at home," states report co-author HVS associate Veronica Waldthausen
"This new segment of traveler is no longer looking for white-linen service, bellboys to carry their luggage or a concierge. When the current generation of young travelers enter a hotel, they want to feel completely at home, connected and to be in a setting where they can be part of an experience," she adds.
They seek social experiences, enjoy spending time in a comfortable  home-like common spaces, interacting with others. They desire a sense of community of like-minded travelers.  The new breed is not attracted to rooms equipped with gadgets and technology (they have their own).
Hotels are scurrying to retrofit their space – converting lobbies into living rooms and redesigning their rooms to feel more homey. Some have eliminated staff uniforms and scripted check-in conversation. But let's be honest, it will always be a hotel by structure, nature, and function.  Inns and bed and breakfasts fulfill all the desires without breaking a sweat.
According to this study, "Guests are looking for a home-away-from-home. The new era is about participating in an experience, rather than flaunting wealth. Travelers today don't want to feel like they are in a corporate setting, but thrive in environments where they can interact with people.  They want everyone to participate and don't mind interacting with new people," says co-author Arlett Oehmichen, HVS London director. " a place where guests can become part of an experience by interacting with the people that live there as well as staff.
This clearly explains why so many younger couples are finding their way to Rabbit Hill Inn,  and coming back so often.  We agree with them… Rabbit Hill Inn is pretty darn cool.